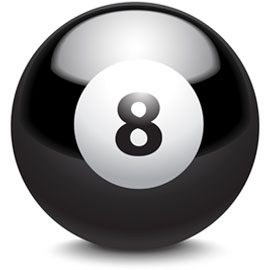 WHAT TO KNOW WHEN PURCHASING A TABLE
Hi my name is Damien Salopek and I'm the director of B & K Traditional Billiards Pty Ltd. I've been involved in the billiard/snooker/pool industry for more than 20 years. The reason for our FAQS section is to give the customer free advice and information in purchasing your new billiard, snooker or pool table.

It has come to our attention from our customers that there is a lot of misleading information out there on the internet and being told to consumers. So I will try to do my best to give you enough information, advice and tell you what questions that you should be asking when purchasing your new table.
Room Size I need for a Pool/Billiard table?
Room sizes below are for ideal playing space (1.5m) from inside edge of cushions around the table with standard cues. However, with the use of shorter cues a smaller size room can be utilized.
NOTE: "Pool Table Size" indicates the felted area NOT the extremity of the table
| Table Size | Minimum Recommenced Room Size |
| --- | --- |
| 7′ x 3'6″ | 4.90 m x 3.80 m |
| 8′ x 4′ | 5.20 m x 4.00 m |
| 9′ x 4'6″ | 5.50 m x 4.30 m |
| 10′ x 5′ | 6.10 m x 4.60 m |
| 12′ x 6′ | 6.70 m x 4.90 m |
Is the Pool/Billiard table manufactured here in Australia?
We strongly advise not to buy an imported table. The main reason is the quality of the finished product. They use Chinese slate, which is no good at all. The timber they use is not dried properly for our climate, which in turn will crack over time. The cloth is cheap cloth, but some will use the English cloth and structurally the table is not sound. You are far better off in buying a good second hand table or refurbished table which is manufactured in Australia than an imported table.
Be wary how they answer this question also. They might say its constructed here or put together here. Which it is, but all the components are all flat packed in boxes and sent over here to be put together. But it's not manufactured here.
Another big give away is if they have cardboard boxes everywhere in their pallet racking. Look at the background of photos of their premises. That's why i strongly advise that you go see the table first if you can before purchasing it and check out their premises.
Also companies might do both. Manufactures there tables and sell imported tables. They might say to you they manufacture there tables, but in turn you are getting an imported table.
How long have you been manufacturing your tables here in Australia?
Recently a lot of imported companies now are beginning to manufacture tables here. For the fact they can say it's been manufactured in Australia. But the might sell you an imported table.
Is the table Slate base?
You want a slate base table. If the base is not slate. It would be most likely chipboard or MDF. Which will warp over time, and then the table is no good.
Which slate do they use?
There are three types of slate on the market. Italian, Brazilian or Chinese. We have used two types and trialed the third. The Chinese Slate is no good. Not straight and very wavy across the surface. It's cheap for a good reason.
The Brazilian and the Italian are very straight and just as straight as one another; But the Brazilian is a lot harder than the Italian. You can't go wrong with these two.
What type of cloth they use on the table?
Again there is a wide range of different brands and qualities of billiard cloths.
The best cloth in the world is English Strachan 6811. That's the cloth you want on your table.
Be careful, companies might say yes we use English cloth or even Strachan cloth. But there are different grades. You want English Strachan 6811.
What timbers they use?
In the frame and cushion rails of the pool/billiard table it's very important that it's made out of a Hardwood timber, and the timber is dried properly and suitable for of climate.
Ask if it's a select grade timber they use. Some companies will use standard or merch grade timber, which can have a lot of gum veins and cracking.
Also ask them the thickness of the actual frame. We have seen frames as thin as 20mm. This is a big cost cutting method.
Be careful of some companies advertising and say they make tables out of a particular timber and they never have. Such as Tasmanian Blackwood or Western Australia Jarrah.
They also say they do tables out of Blackwood or Jarrah, but the actually mean they stain the tables in that colour.
Are they a solid square leg?
This is mainly for modern style tables with square legs. Majority of companies in our industry would use this cost cutting method.
Say for instance you are after a modern style table with square legs out of Victorian Ash timber. The companies would go two ways about this. Use four face boards for the outside of the leg and make it hollow in the middle. Or make the legs out of pine and then place a thin layer of veneer on all four sides of the legs. But they will say to you it's made out of Solid Victorian Ash timber. Best way to find out is, if you view the table at their showroom ask to take the middle leg off the table to see if it is solid. Or when the table is getting delivered check the legs first before they place them onto the table.
What warranty comes with the table?
This is another answer were companies will bend the truth in answering the question.
They might say life time warranty. Life time warranty of what? Your life time or the table's life time. Theirs two different answers. The life time of the table might only be one year, three years or five years.